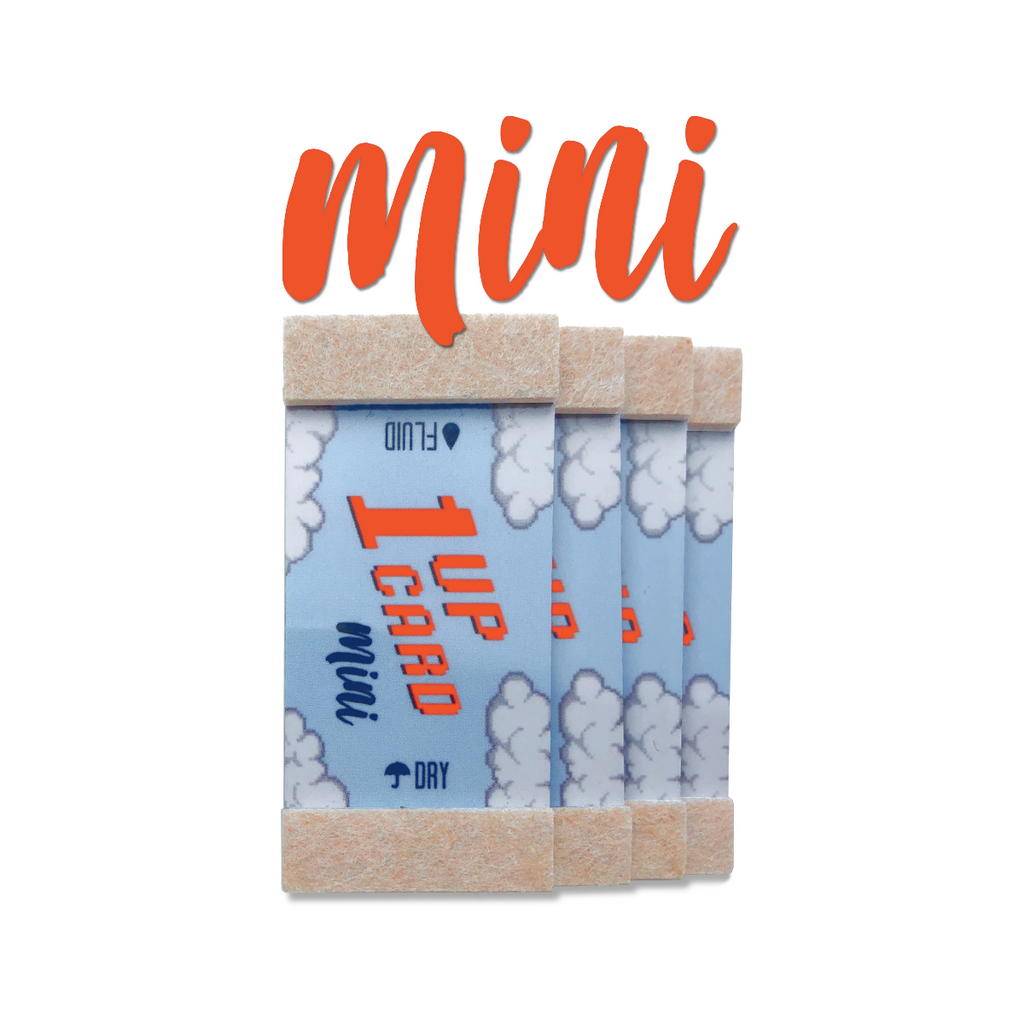 1UPcard™ Mini 4 Pack - Game Boy cartridge cleaner
Restores games for Gameboy and more
Durable cleaning card restores games quickly and easily.
Use with your preferred cleaning fluid or buy the kit here.

Super simple. Super fast.

Assembled in the USA from domestic and foreign components.
Can be used to clean N64 controller pak.
Questions about the product? See our FAQs.
What do retrogamers think about the 1UPcard? See the reviews.  ⭐️⭐️⭐️⭐️⭐️
REVIEWS FROM RETRO GAMERS
⭐️⭐️⭐️⭐️⭐️

Clean gameboy games!
November 23, 2018
These mini 1UPCards are a great and convenient way to clean my gameboy games. Saved me a lot of hassle! -Patrick