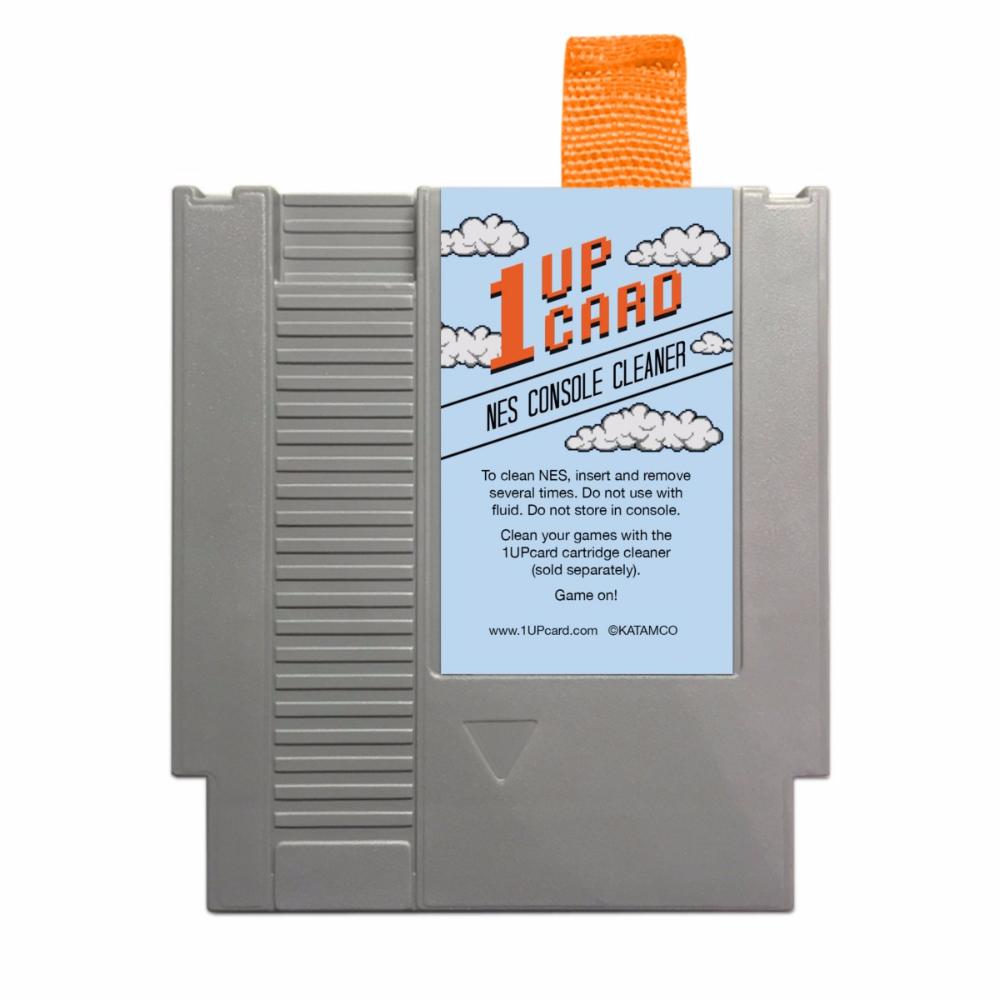 NES Console Cleaner - Nintendo Cleaning Cartridge by 1UPcard™
A clean console is just as important as clean games. If your 72 Pin Connector located inside your Nintendo Entertainment System is dirty, grimy, or corroded, use this before inserting games!
Insert it into the console a number of times when your little red light gets to blinking. 
This Nintendo console cleaner is brand new made from all new parts.
Cleans and polishes the connectors on your Nintendo Entertainment System

Orange tab makes removal from console easy

Compatible with

Retro-Bit®, 

Retron, etc.
Assembled in the USA from domestic and foreign components.

This is a newly manufactured console cleaner for the Nintendo Entertainment System. Clean your 72 pin connector quickly and easily for the NES.
Questions about the product? See our FAQs.
What do retrogamers think about the 1UPcard? See the reviews.  ⭐️⭐️⭐️⭐️⭐️
REVIEWS FROM RETRO GAMERS
⭐️⭐️⭐️⭐️⭐️
Works Wonders
Keeps my original 72 pins working like magic. Much easier than taking apart to clean or replace. Don't hesitate.....get one! -Gordon
⭐️⭐️⭐️⭐️⭐️
It really works
Tried to get the NES Classic last year and couldn't find it anywhere. I still had my original NES System and wanted to see if I could get it working. I googled how to clean the system and came across 1UP. I ordered the Bundle with the cartridge and cleaner. IT WORKED! I got my old NES system from the the 80's working. So while others have the classic and can only play a few good games, Thanks to 1UP I get to play all the games I loved from my youth. I was so impressed I ordered one for my Sega Genesis. -Charlie