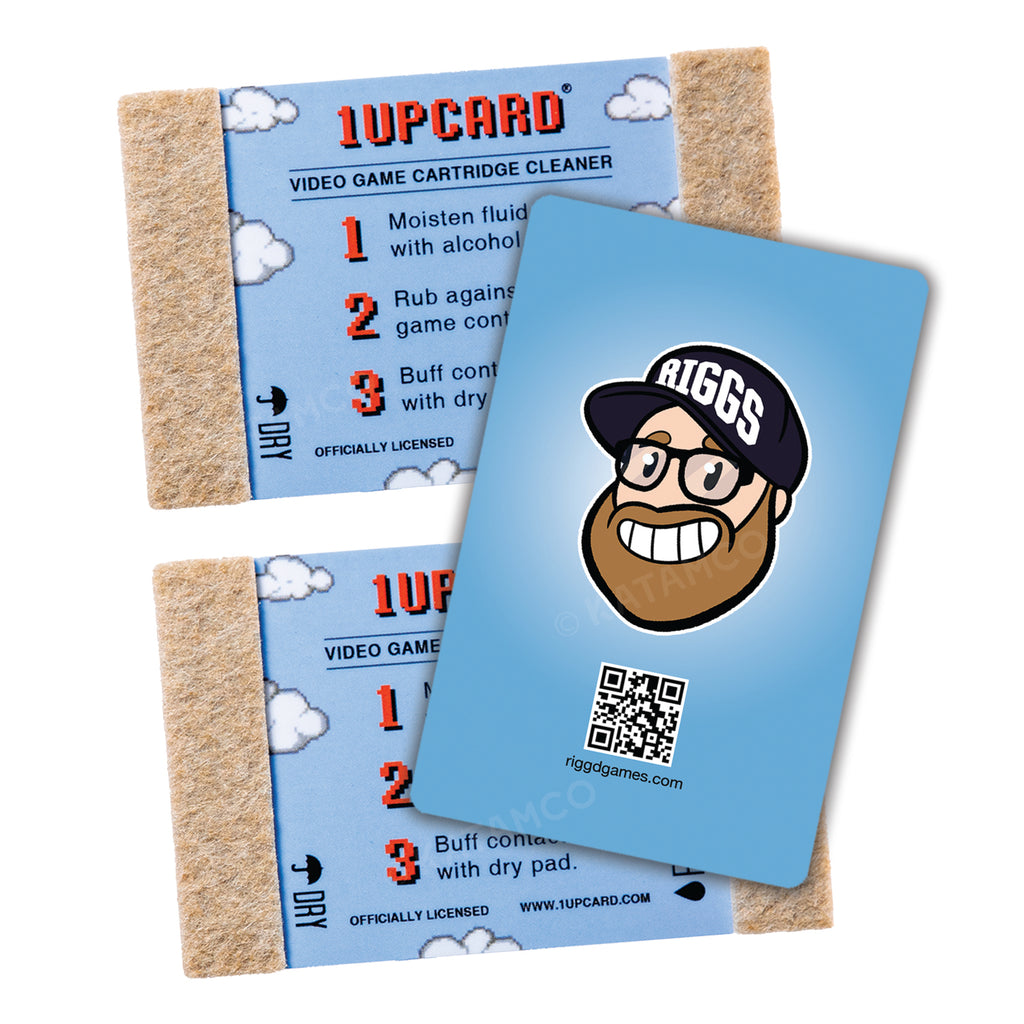 John Riggs 1UPcard™ Video Game Cartridge Cleaning Cards - 3 Pack
Exclusive John Riggs 1UPcards! Same great game cleaning, Riggs approved! Find John Riggs on YouTube.
Features of 1UPcards:
Restores games for Nintendo, Super Nintendo, Sega Genesis, N64, Atari and more.
Durable cleaning card restores games quickly and easily.
Use with your preferred cleaning fluid or buy the kit here.

Super simple. Super fast.

Assembled in the USA from domestic and foreign components.
Questions about the product? See our FAQs.
What do retrogamers think about the 1UPcard? See the reviews.  ⭐️⭐️⭐️⭐️⭐️